References
Since founding the company, we have successfully completed nearly 100 projects and our Customers consistently give us high Customer Evaluations.
Customers
So far, we have completed projects with more than ten customers in Germany, Canada, and the United States. The following organizations have used our services already: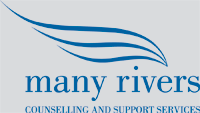 Customer Evaluations
The results of our regular surveys confirm that our service offering meets the needs of our customers. Customer Satisfaction as well as Net Promoter Scores* (good companies achieve values between 70% and 80%) exhibit above-average values.
Figure 5
Notes:
Customer evaluations based on 62 rated projects (= 108 users) as at March 2009
| | |
| --- | --- |
| 1 | How satisfied were you with the services delivered by KW Pro? - 'Not at all satisfied' (= 0%) to 'Extremely satisfied' (= 100%) |
| 2 | How likely is it that you would recommend KW Pro's services to a friend or colleague? - 'Not at all likely' (= 0) to 'Extremely likely' (= 10), Net Promoter Score = Percentage share of "Supporters" (9 and 10) minus percentage share of "Detractors" (0 to 6) |
| | |
| --- | --- |
| * | Reichheld, Frederick F., (2003), The One Number You Need to Grow, Harvard Business Review, December 2003, S. 46-54 |